the
Rectangular
pizza place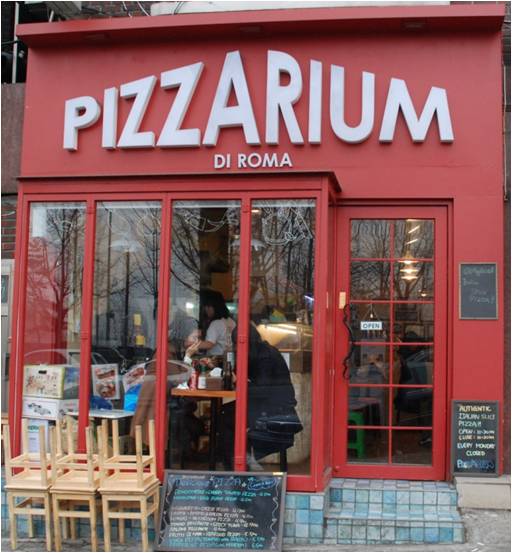 Pizza is probably the most famous form of Italian cuisine found around the world. While there are many branded pizza places (Pizza Hut, Dominos, Papa Johns etc) in Seoul, an authentic pizza place is always a welcome.

Pizzarium located in Yongsan, near Itaewon, is a place where it refuses the norm.
First, N-O triangle shaped pizzas.
Second, N-O Bulgogi pizzas.
Third, N-O crusts.
Instead they sell RECTANGULAR-shaped pizzas with only one simple toppings (mushrooms, tomatoes, shrimps etc) with no cheese stuffed crusts.


The menu is simple and good. Except for one bad thing : one piece just doesn't seem to be enough for one person!


Though the opening hours are from 11am to 10pm, they often run out of pizza earlier than their closing time. Also the place is
pretty crowded (only seating for 10) all day long so take-out is recommended.
Mr. Chef doing his magic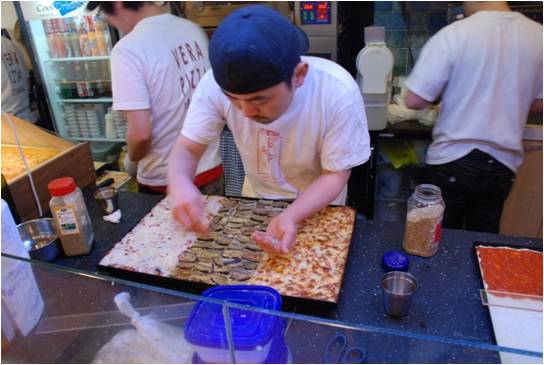 Pizzas, pizzas, pizzas…Just waiting to be eaten…

Pizzas : (going clockwise) Ranch, Salami, Seafood, Eggplant, Mushroom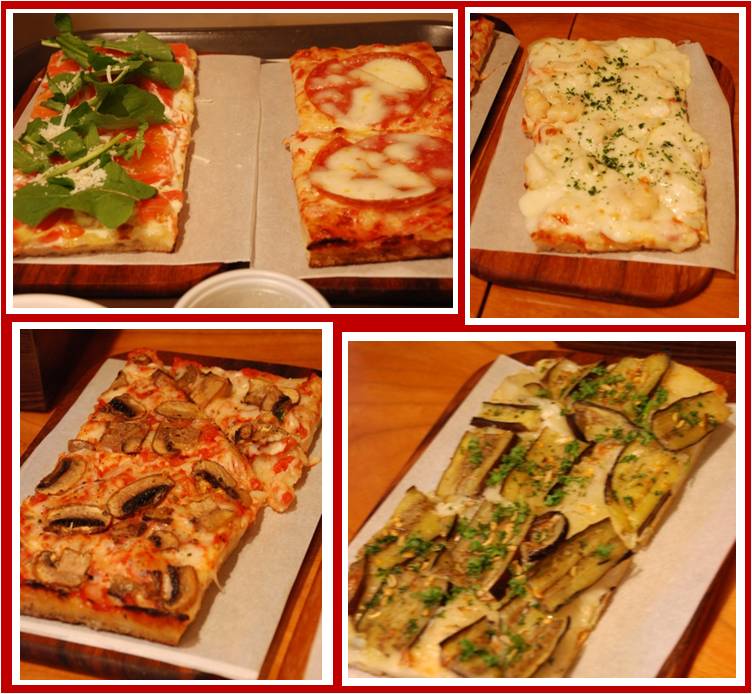 How to get there:
Exit #1 of Noksapyong Station (Line 6, Brown Line) -> Cross street toward Itaewon Culture Education Center -> 5 min walk towards Namsan Tunnel